Skills:
Narrative Design, Print Design, Web Design, UX/UI, Design Research
For this project, I researched a Carnegie Mellon alumni that graduated from the communication design program. I had the pleasure of working with design researcher Hillary Carey. Through the process of interviewing her, I developed a narrative story about her life that took form in both a mobile web piece and a printed zine. I learned about the affordances of print and web and how to find a connection between semantics and form.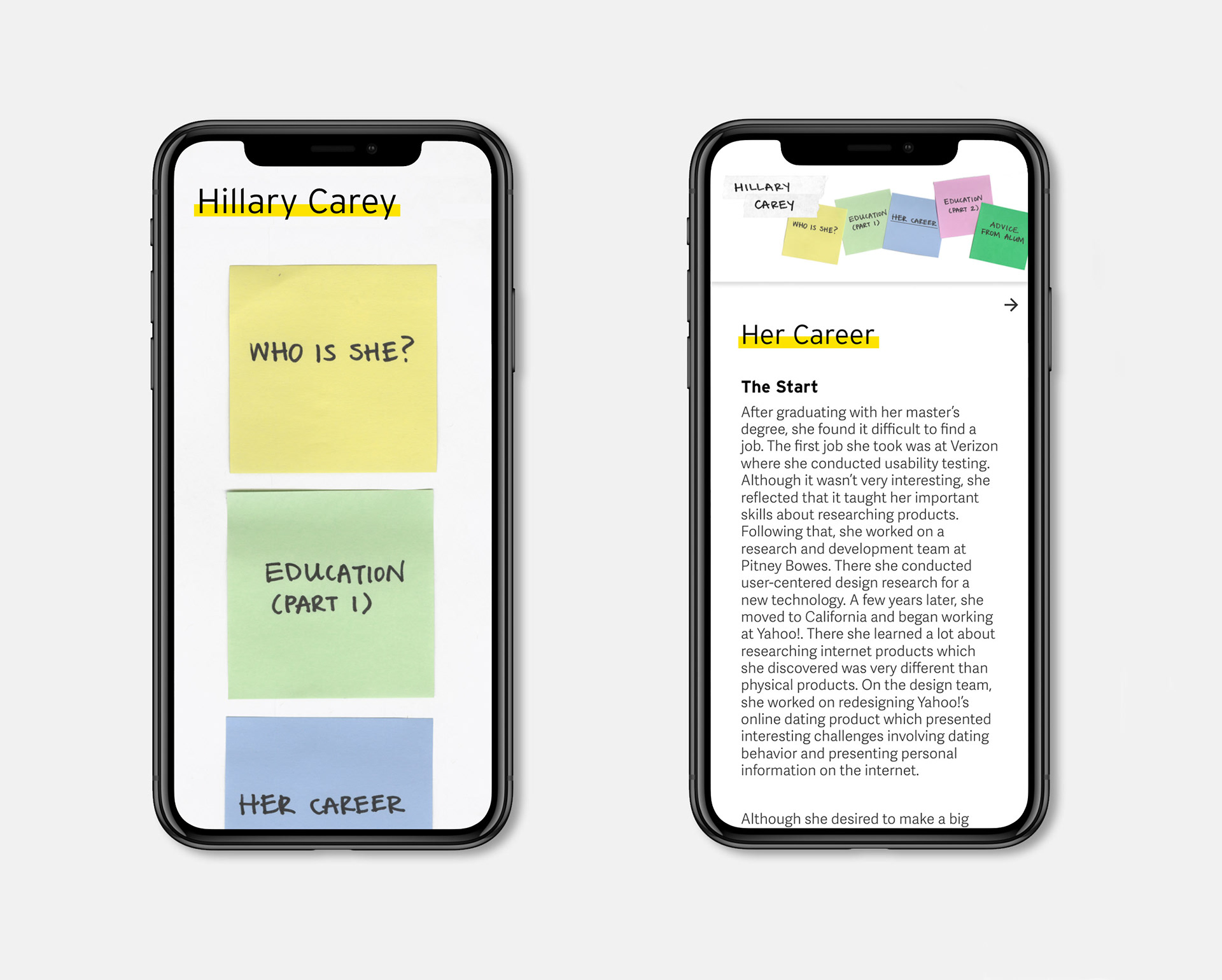 Below is a walk-through of the full web piece.