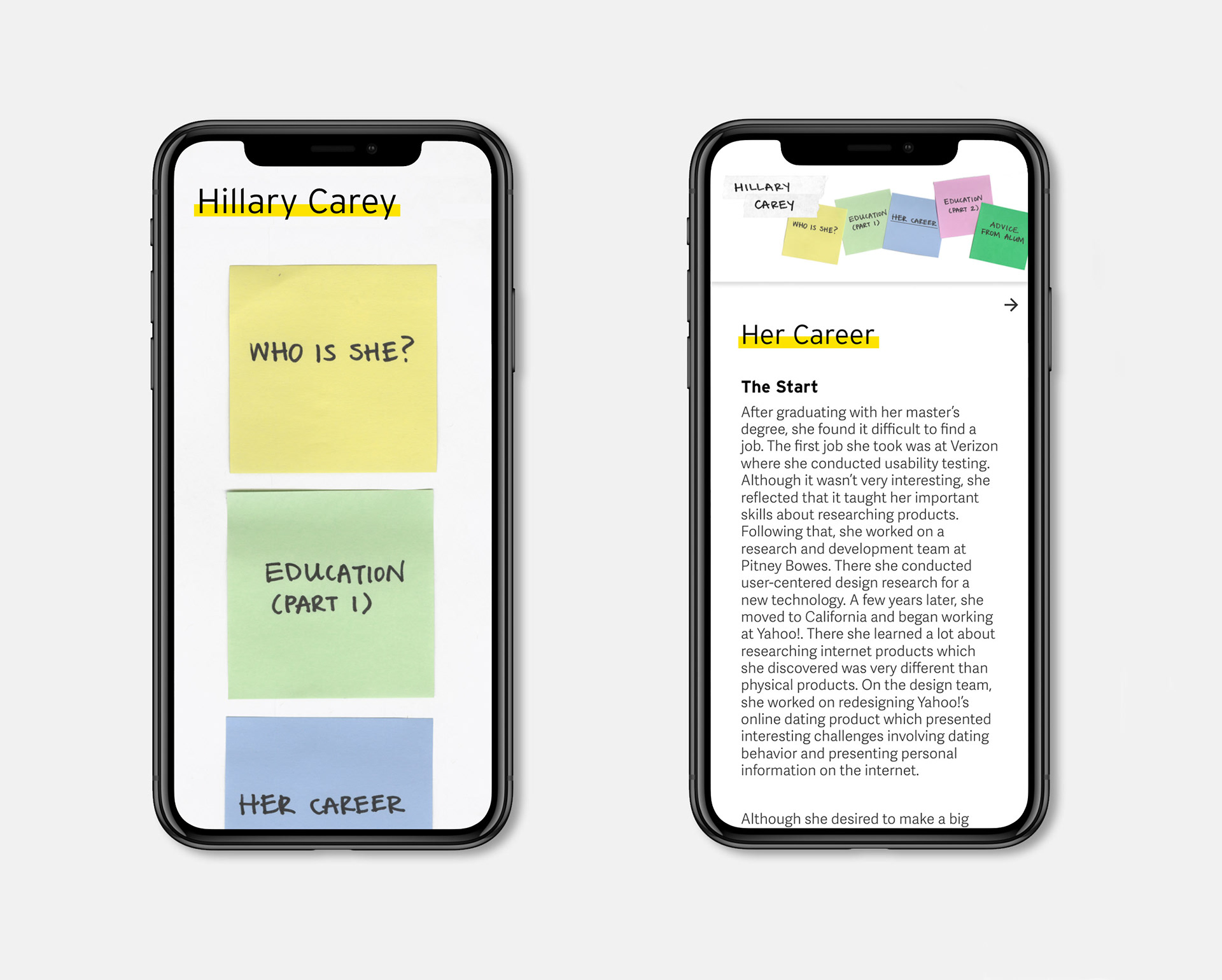 Skills:
 Narrative Design, Print Design, Web Design, UX/UI, Design Research
For this project, I researched a Carnegie Mellon alumni that graduated from the communication design program. I had the pleasure of working with design researcher Hillary Carey. Through the process of interviewing her, I developed a narrative story about her life that took form in both a mobile web piece and a printed zine. I learned about the affordances of print and web and how to find a connection between semantics and form.
01. DEFINING HER NARRATIVE
After interviewing Hillary, I started to craft her narrative. I experimented with different narrative structures and tried to group her information in the most logical way possible.
02. DEVELOPING A VISUAL IDENTITY
I explored different color schemes and typefaces. I wanted the colors and typefaces to align with what you see in the practice of design research.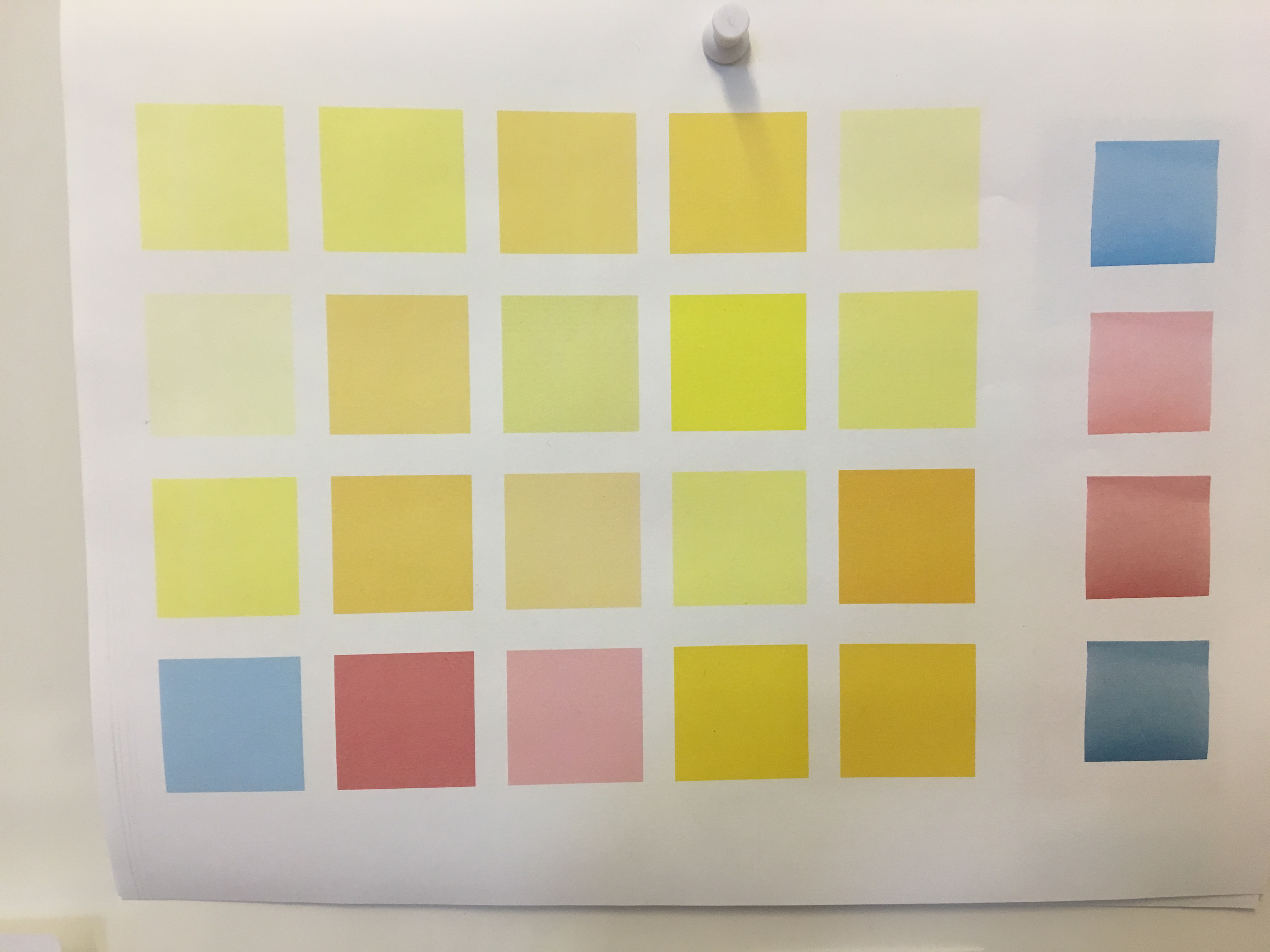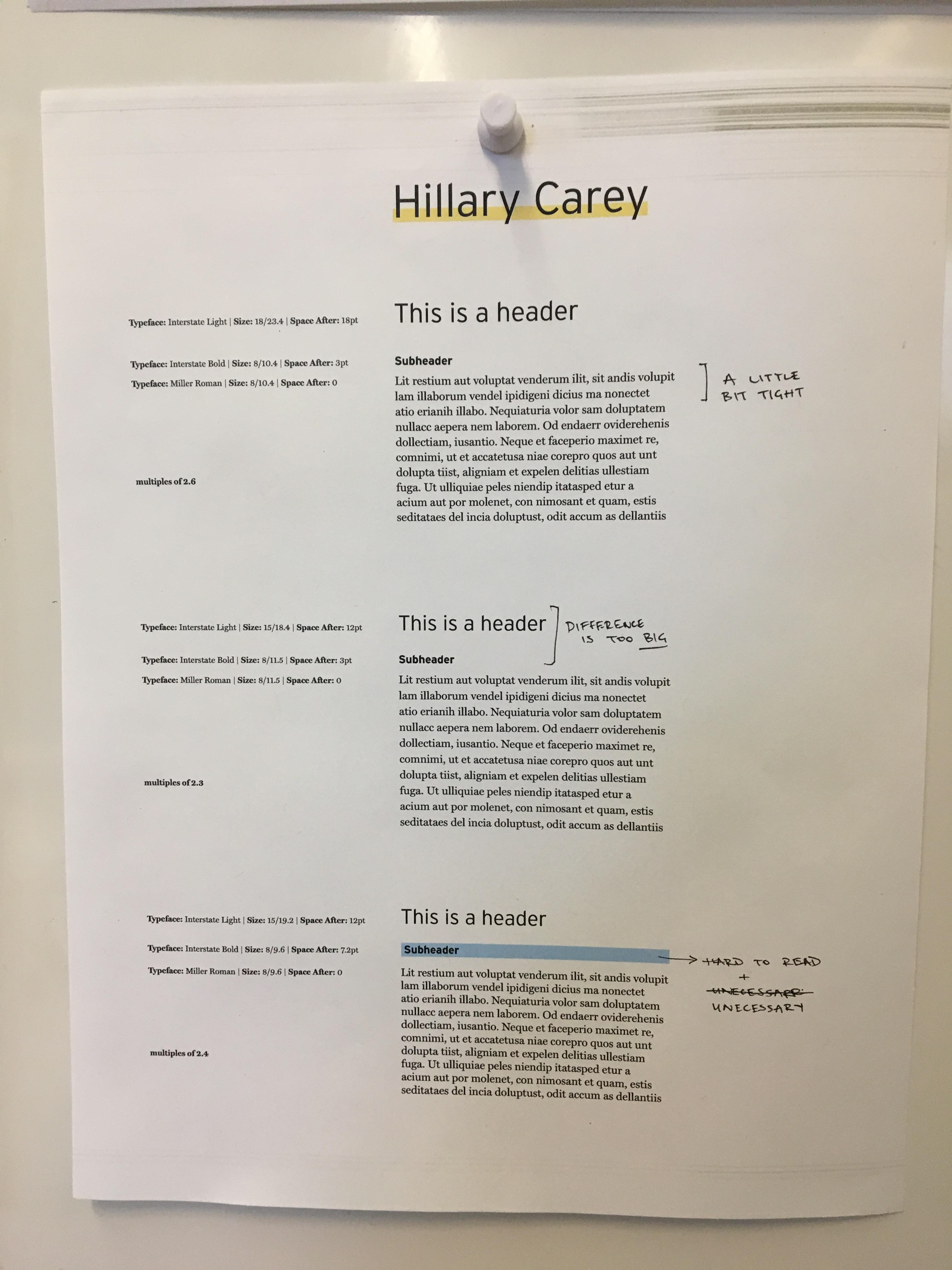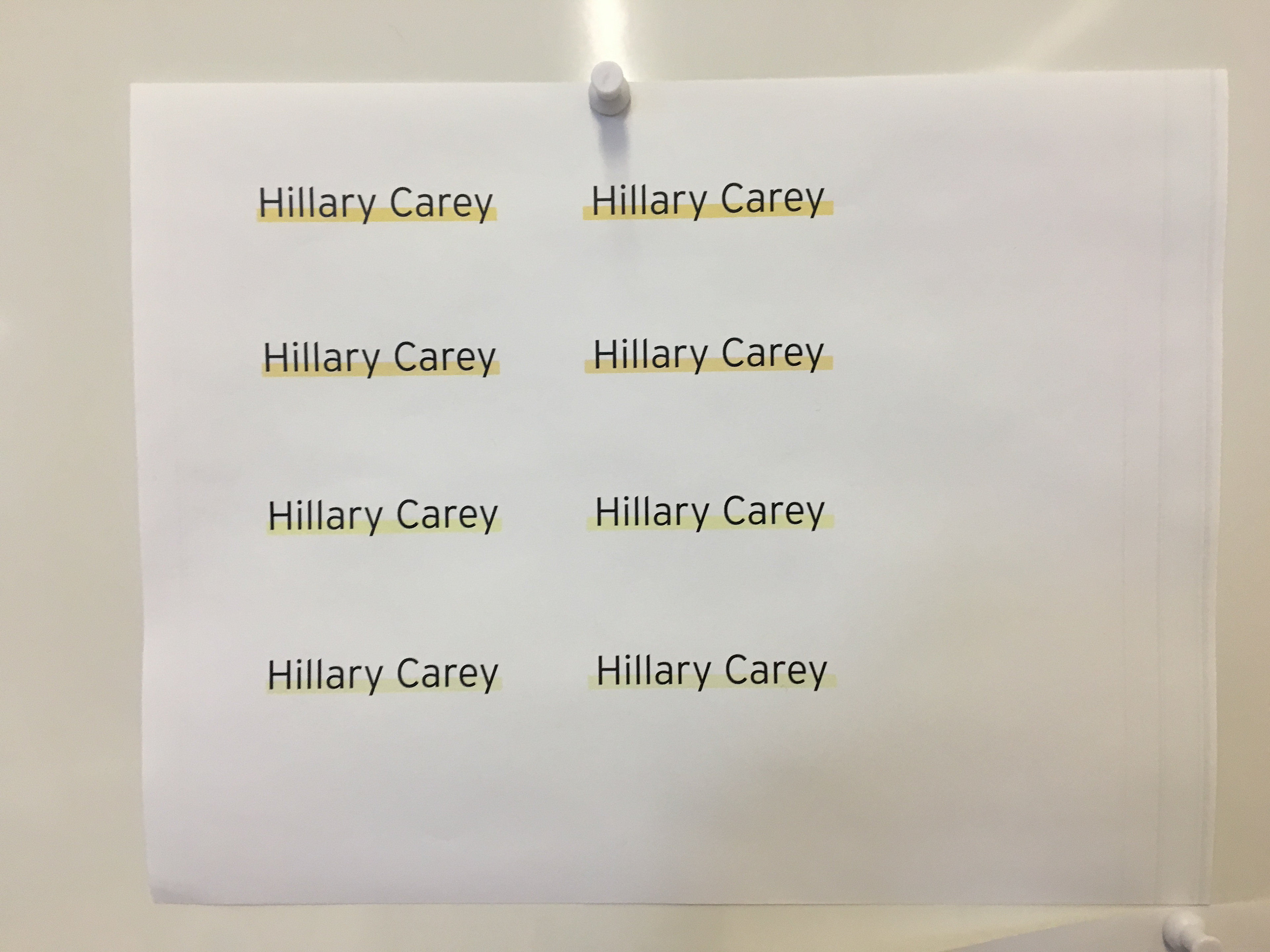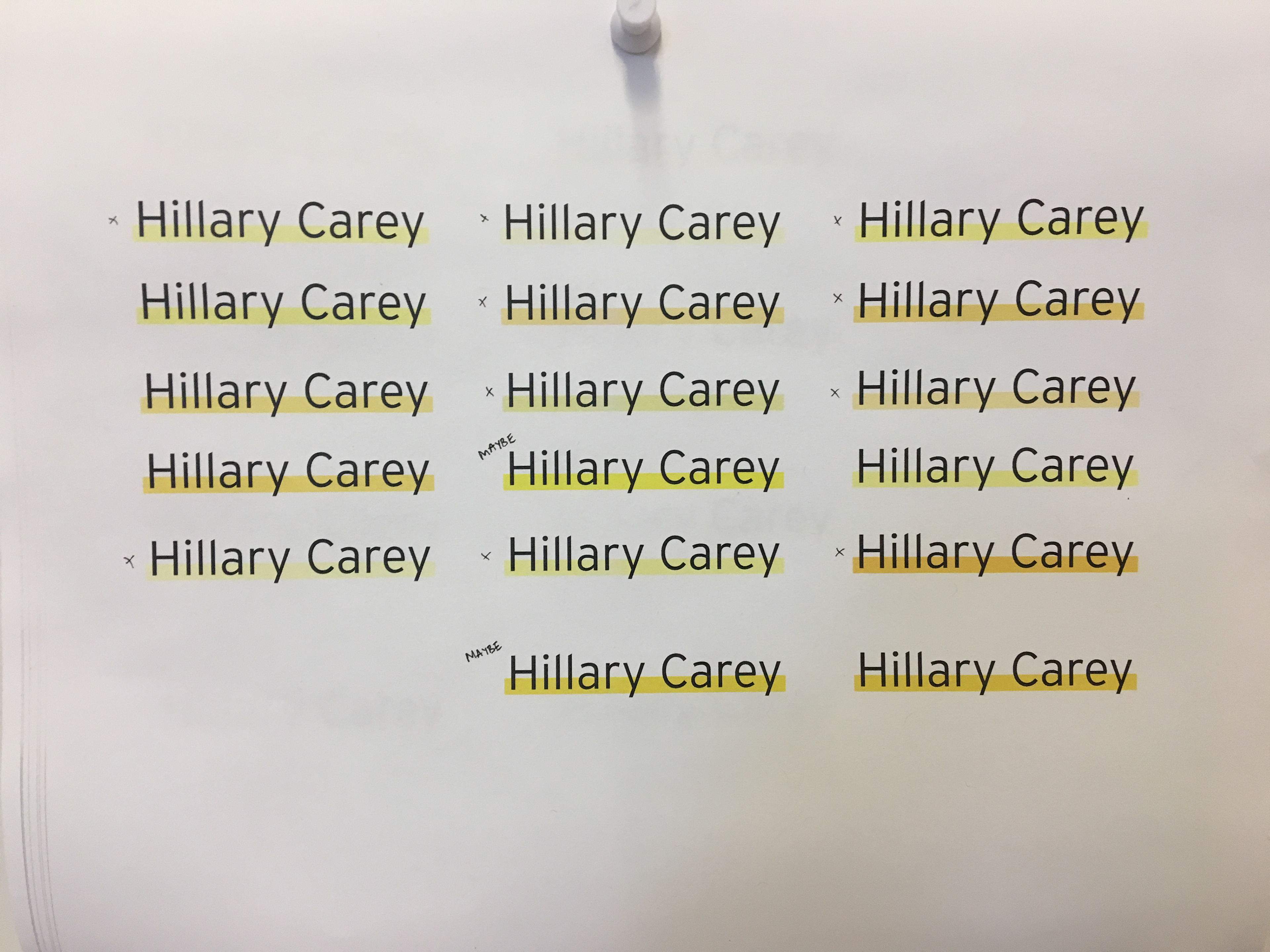 Since she is in design research, Hillary doesn't have many photos of her work. Because of this, I had the fun challenge of creating my own assets and visuals. I was inspired by the simple tools used during design research. How could I make this zine feel like a synthesis of a person?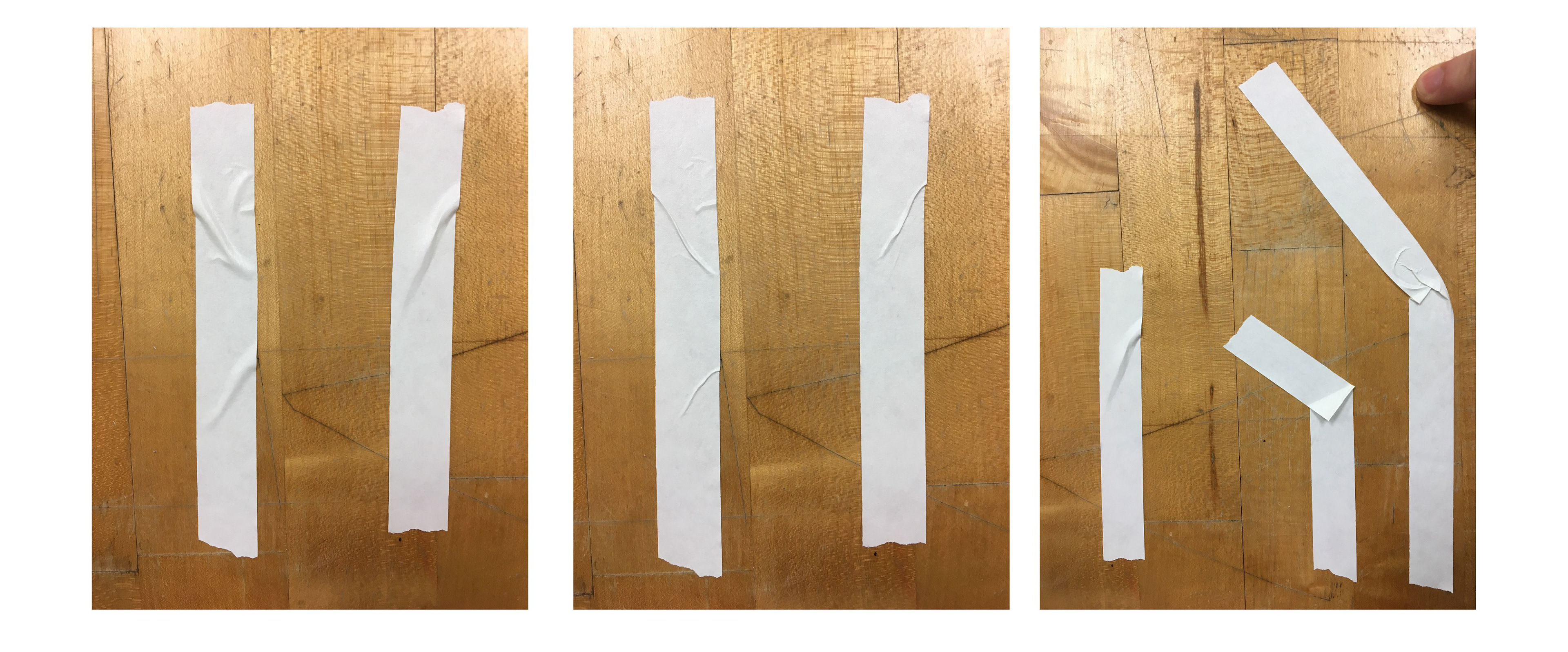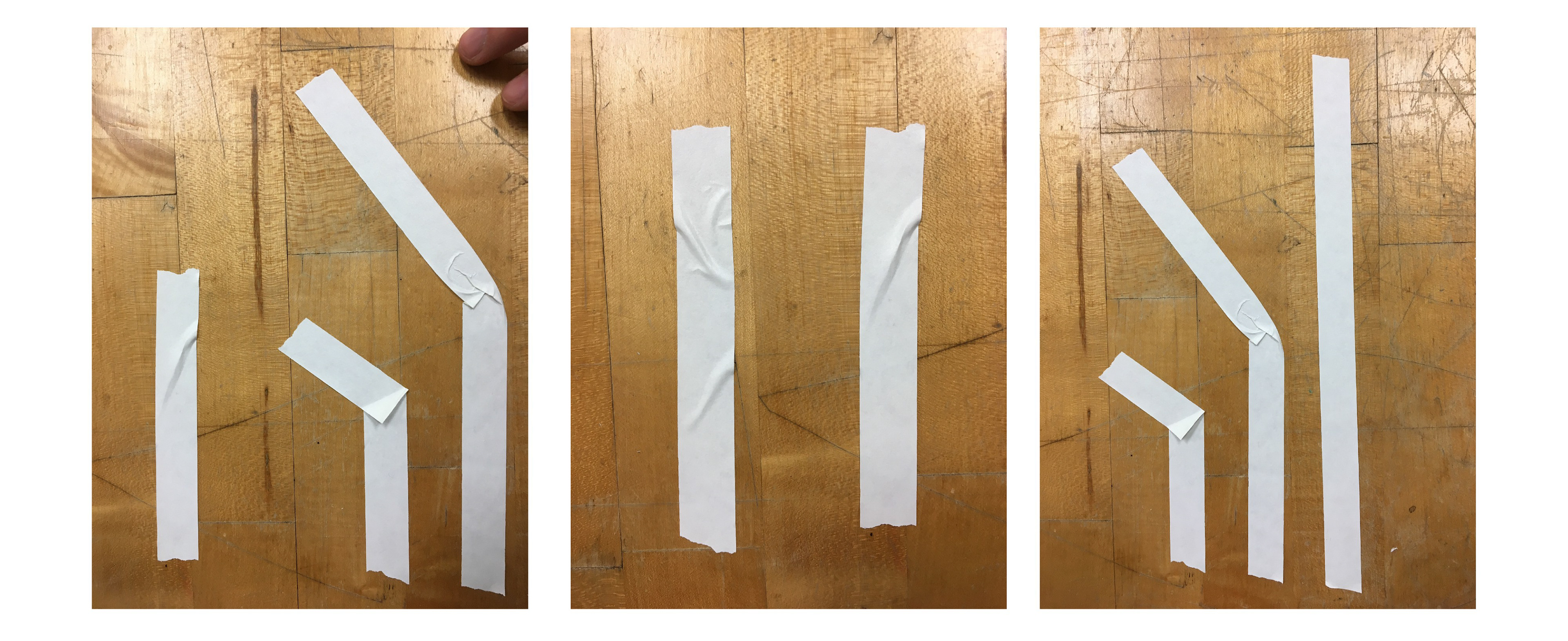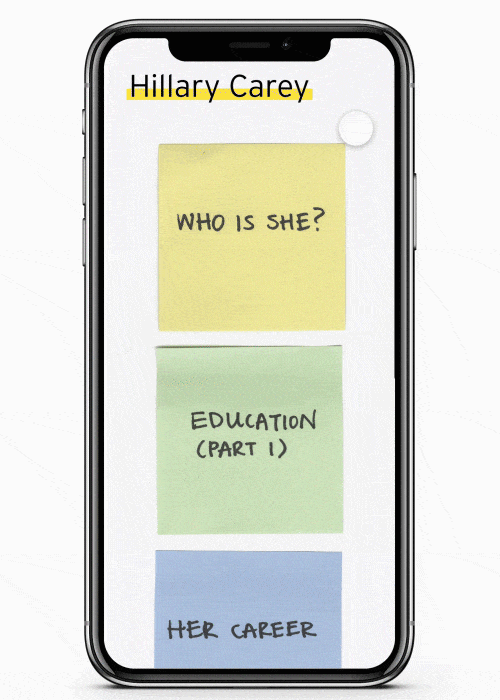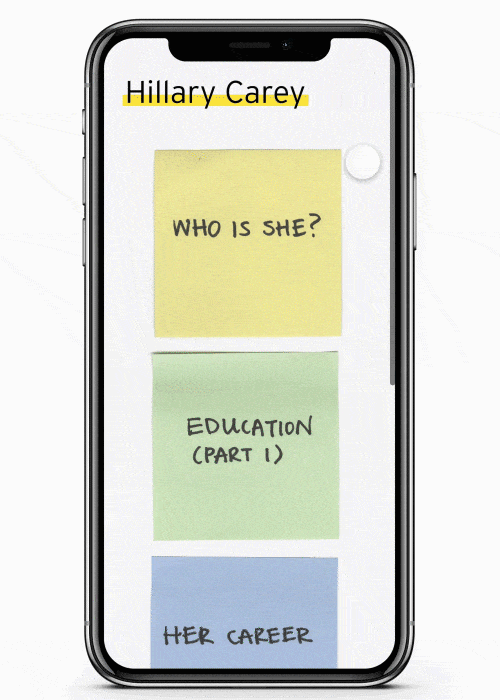 Below is a walk-through of the full web piece.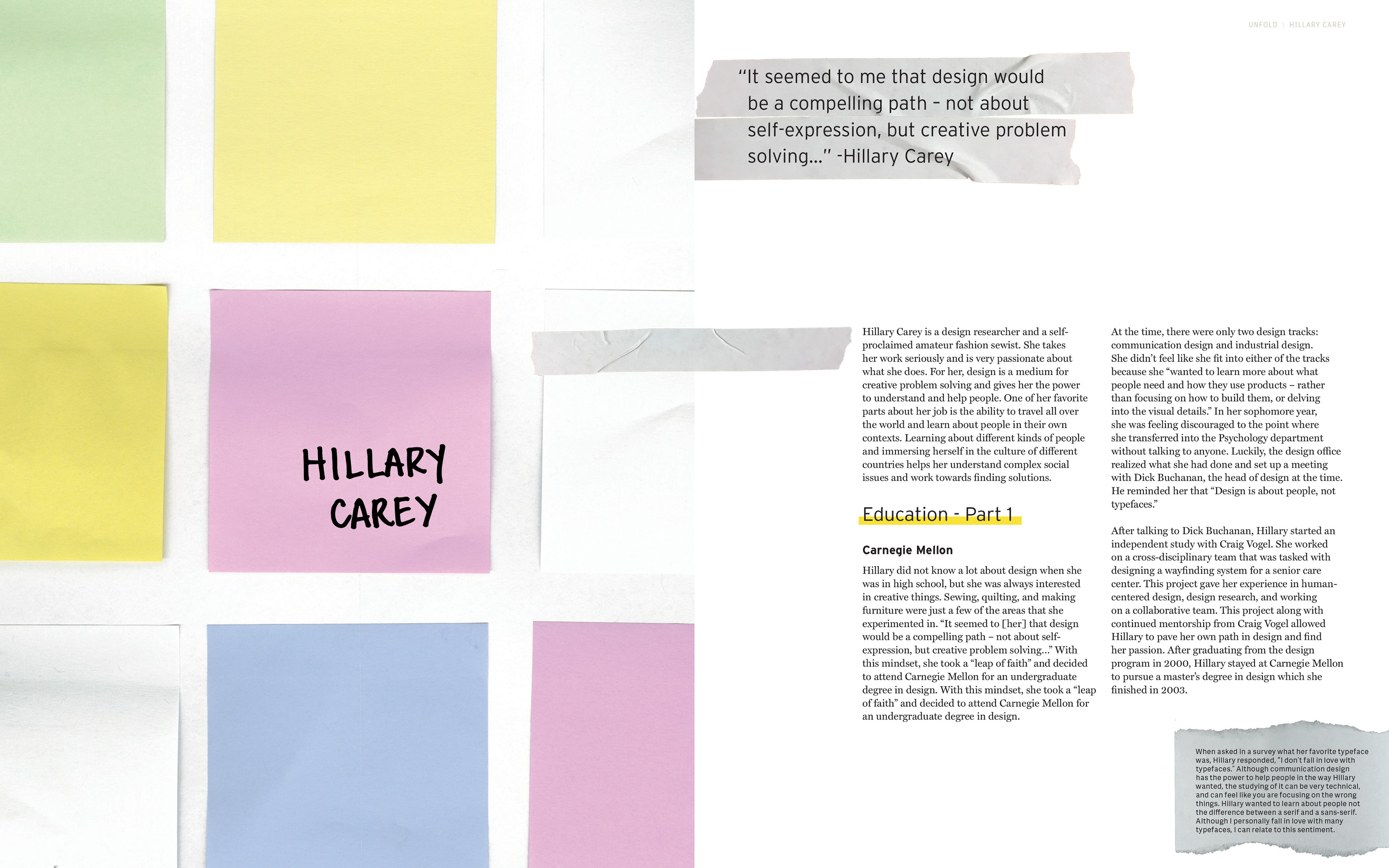 Experimenting with type on tape.
Trying new methods to give the human touch.