Skills:
 Experience Design, Brand Identity, Visual Design, System Design
Collaborated with:
 Connor McGaffin, Danny Cho, Jaclyn Saik
Design a mock experiential campaign for Uber Health.
We selected Pittsburgh, Pennsylvania for our Uber Health campaign. We picked this town both because it is where we are living, which gives us access to first hand research, and because it has been ranked ones of the most livable cities in the US. The audiences we are targeting are healthcare providers/employees, drivers, and riders. The main goal of our campaign is to combine two seemingly opposite ideas: transportation and health. We aim to do this through friendly visual language and encouraging people to use Uber to reach healthy places in Pittsburgh (this will be explained more in our teaser campaign). Our main tagline is: "we're the bridge." This phrase leverages the fact that bridges are already a visual icon in Pittsburgh and creates the message that Uber Health is helping bring people from their home to hospitals. Our secondary slogans are: "driving healthcare forward" and "connecting healthcare and home." These phrases bring the idea full circle. We hope to make a campaign that feels neighborly, friendly, and helpful to bridge the mental gap of transportation and health.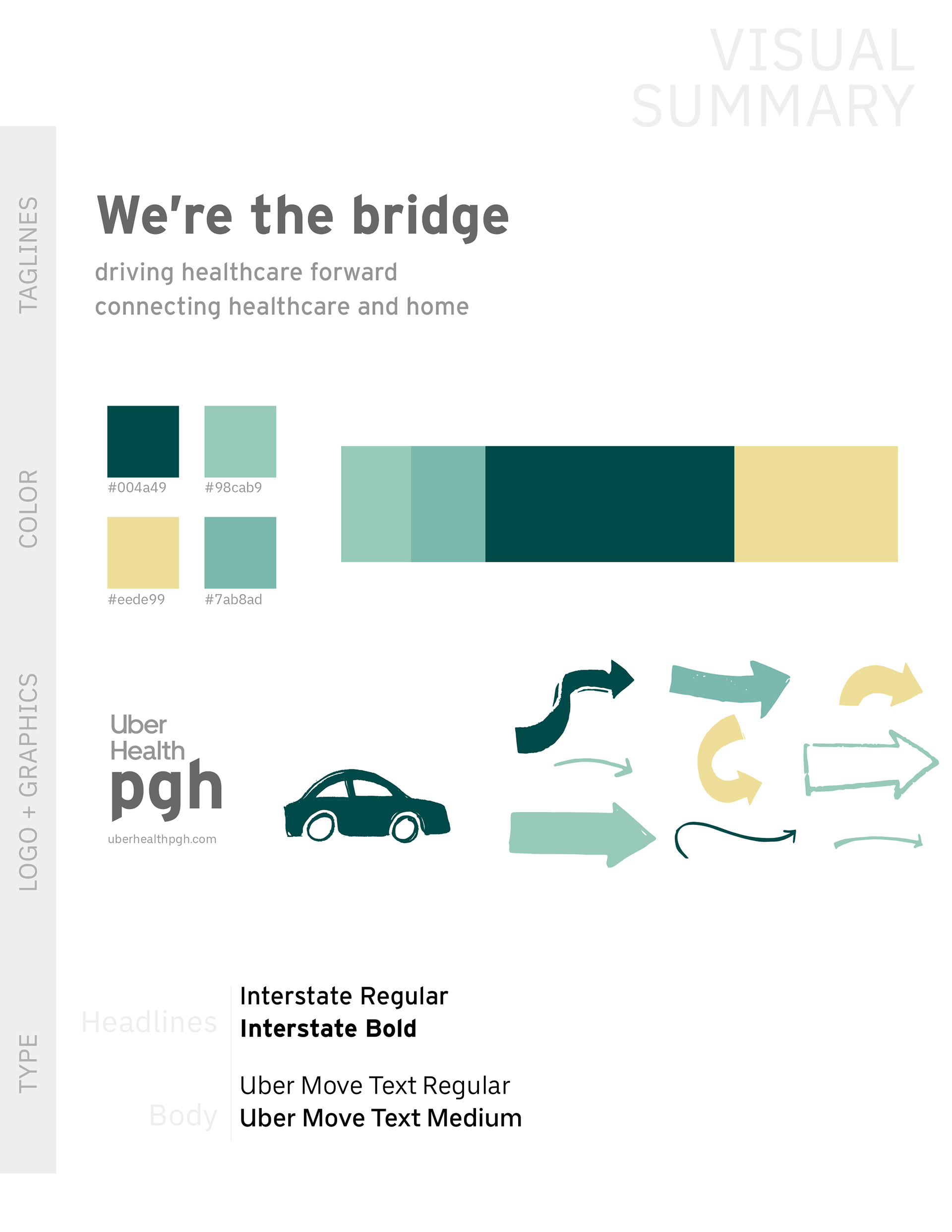 Pittsburgh: A City of Health and Livability
The teaser campaign is focused on encouraging yinzers (Pittsburghers) to visit "healthy" places around the city, which Uber has curated into a "Pittsburgh's Healthy Spots" list. Using a consistent brand language focused on pointing out the health and livability of this city, Uber will release a social media campaign full of engaging graphics and messages geared to reach our three target audiences: drivers, riders and healthcare providers. The selected locations are purposeful places where activations will be set up next week, so this campaign will also familiarize users with these places.
The teaser campaign will also feature a participatory activity. For a week leading up to the campaign, Uber will offer a promotion: Drivers will get a pay increase and riders will get a discount when they take an Uber to any of "Pittsburgh's Healthy Spots".  Both riders and drivers who take a picture at any of these selected locations and post it using #uberhealthpgh can show this post at any activation site next week and receive a succulent donated by the local Phipps Conservatory.  Both riders and drivers will be motivated to participate in the teaser campaign because of the dual promotion, and ideally this will strengthen user association with the Uber brand as convenient and healthy. By implementing a social media campaign that is built on user participation and exploring the Pittsburgh area, we aim to create an Uber Health community in Pittsburgh built up of our three target audiences.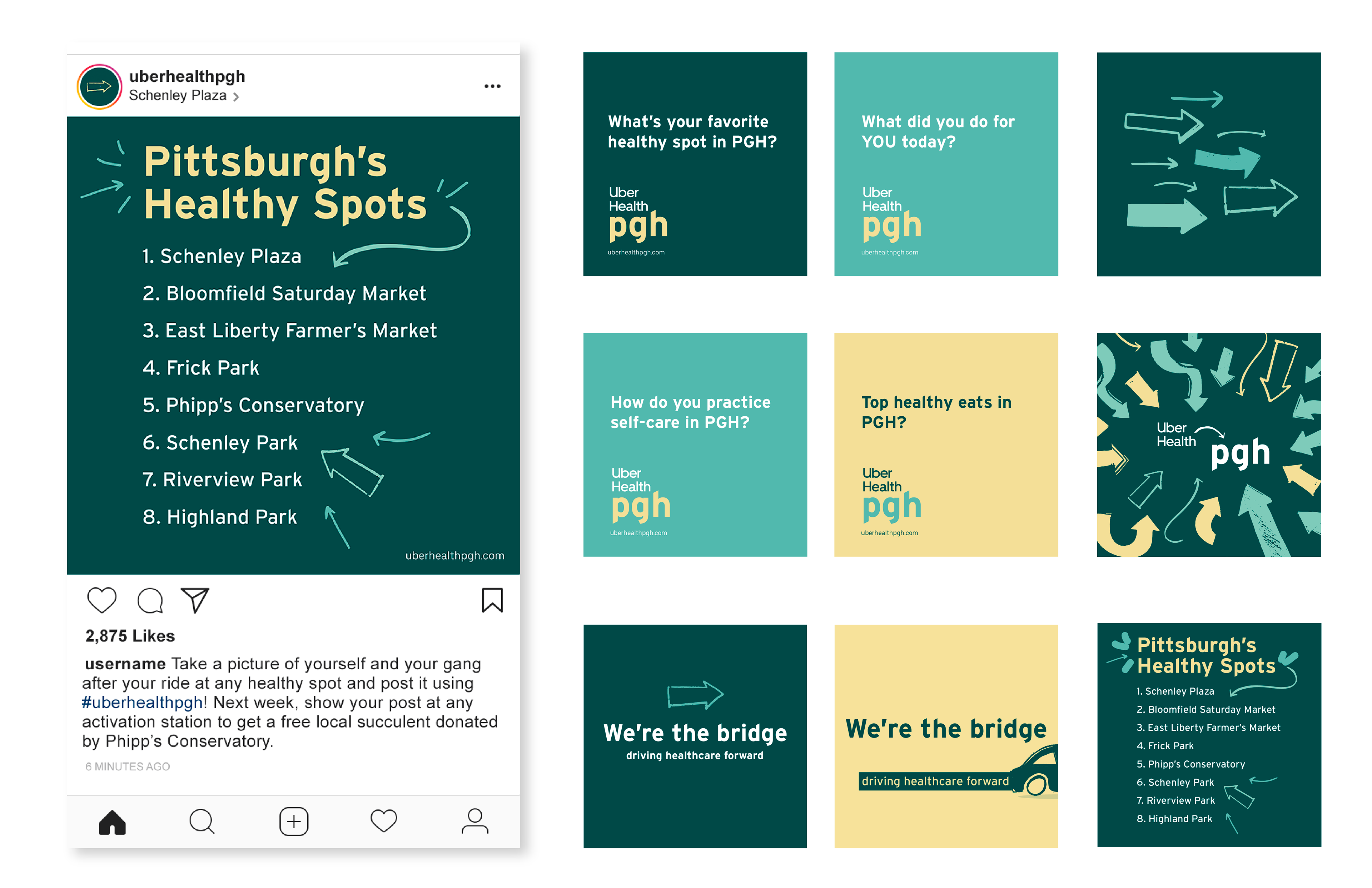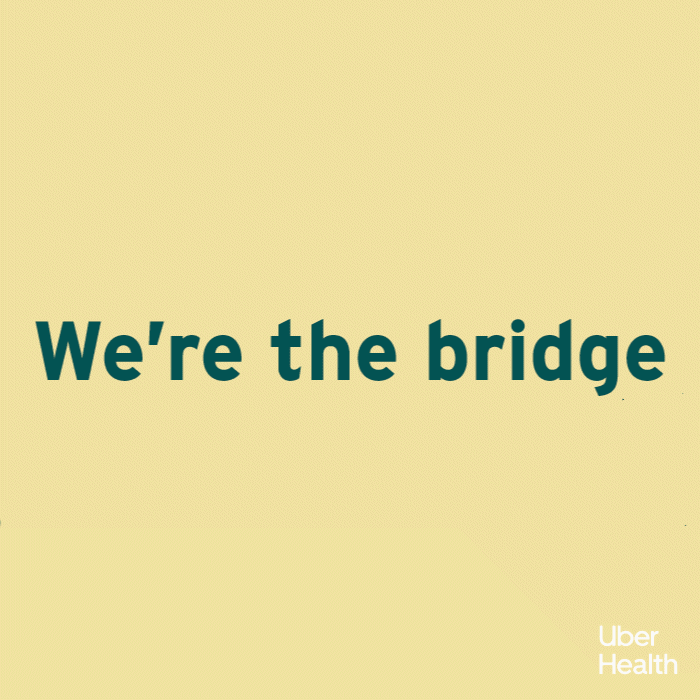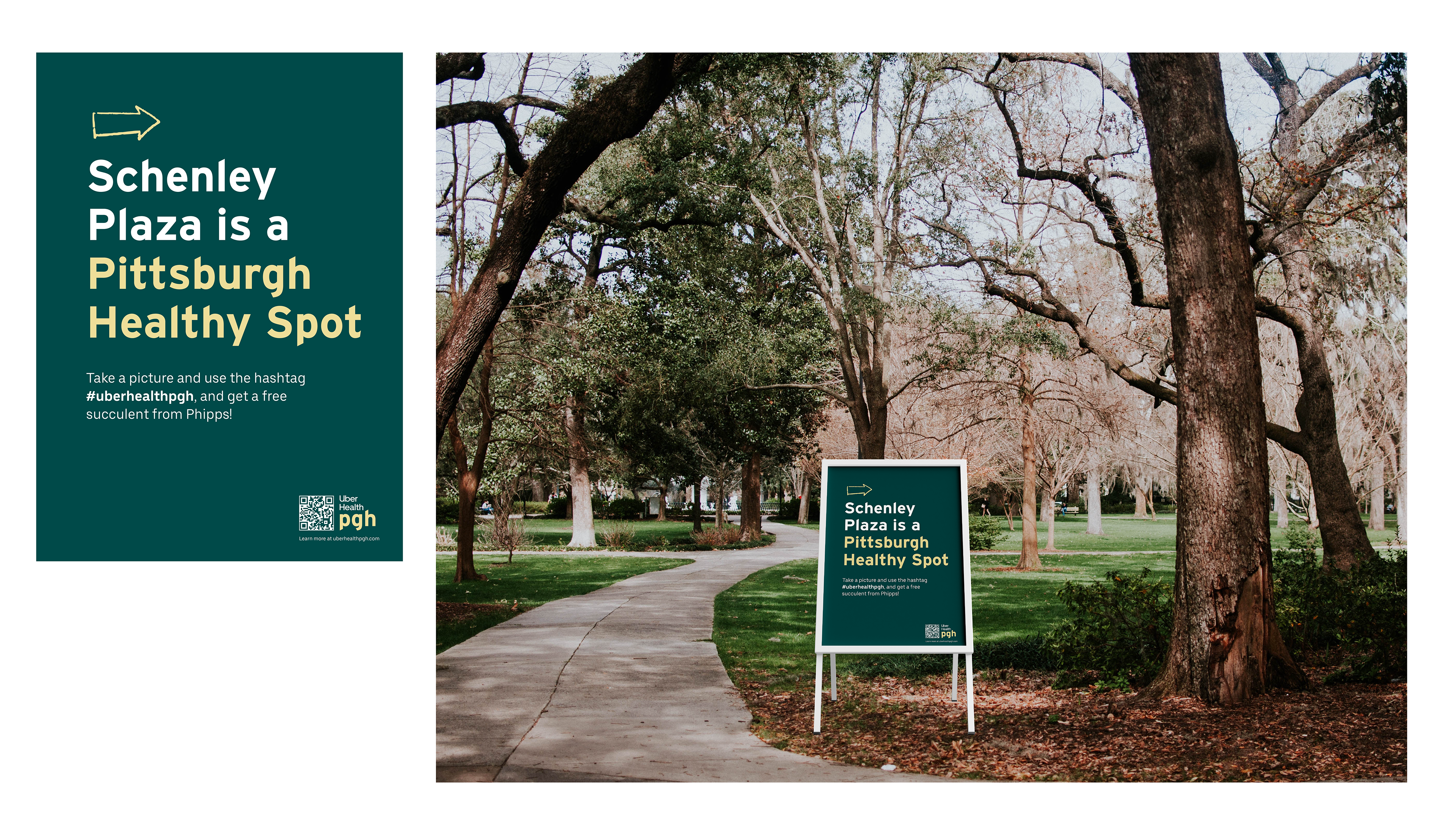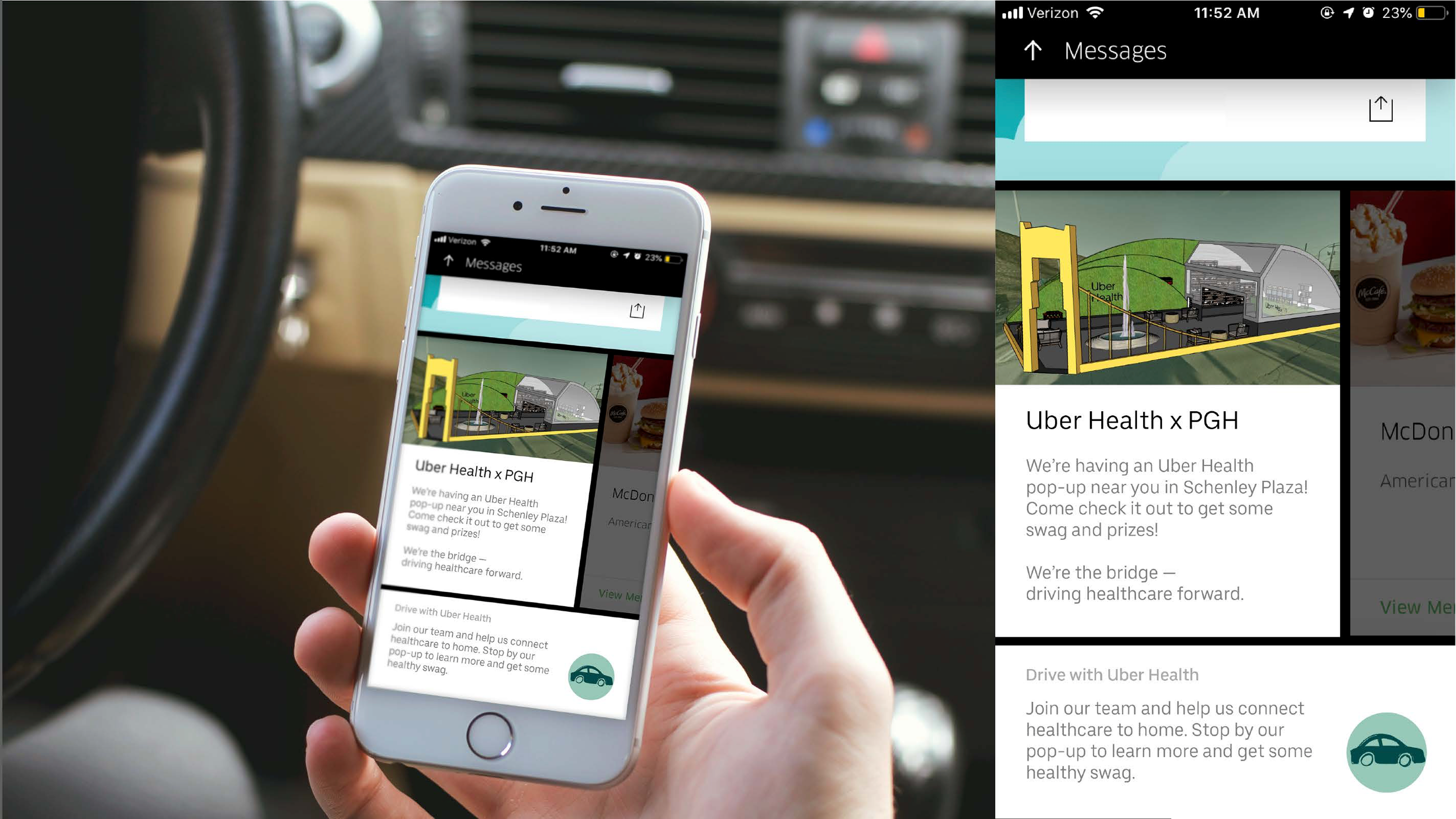 03. TECHNOLOGY AMPLIFICATION
In addition to the online visuals from the teaser campaign (which we also plan to extend into the activation site "season") we have created some supplementary online engagements that complement the activations. The microsite is designed to be an additional resource to the app for providing information about Uber Health, resources for signing up as a driver or healthcare professional, and more tools for engaging with the Uber Health X PGH campaign. This site is also a good way to access the portion of our audience that may not have the Uber app: links can be found on the environmental signage installed in the "Pittsburgh Healthy Spots" locations, so users unfamiliar with the app have a way to access more information. The Snapchat/Facebook photo filter is a fun way for users to identify themselves with the brand, and can use this tool in tandem with participating in an activation site or visiting a "Pittsburgh Healthy Spot". Either way, they encourage engagement on social media and build the Uber Health X PGH community.